TRANSPORTATION REGISTRATION
DEADLINE IS JULY 11, 2016!!!!!!

2016-2017
TRANSPORTATION
REGISTRATION
Students must register prior to the deadline every year in order to ride the first 5 days of school. The deadline for this year is July 11, 2016. Completed forms can be turned in to the office or the Bus Barn at 2904 Enterprise Ave. Thank you for registering early!
---
Have a Great Summer!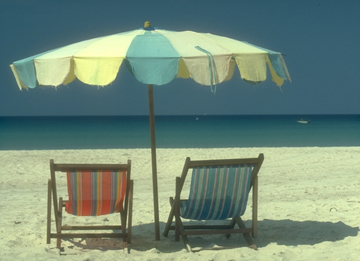 A Special 10-Minute video showing the great people
and events that make the Dukes great!
---
Click here to fill out the 2016 CENSUS
---
---
2016 TENNIS CAMP
FOR Grades 4-12
July 6-8
For complete info and registration form
-Click Here-
---

U.S. Citizenship Class
The York Adult Education Program will be offering a citizenship class from April 27 through June 29. The class will be held at York Middle School on Wednesday evenings from 7:00 - 9:00 p.m. in the Adult Basic Education classroom.
Students must meet the following requirements:
1. Must be 18 years old
2. Must have a Green Card
3. Must have had permanent U.S. residency for 3-5 years
4. Must have been a Nebraska resident for 3 months
5. Must be able to read, write, speak, and understand basic English
This class is free of charge. Please call Lori at 402-362-6700 to enroll now since class size will be limited to 12 students. If you cannot attend class this spring, another session will be offered next September. Please call to get your name on that waiting list.
---
---
Mission
Statement
"York Public Schools will prepare each learner with the knowledge, skills, and attitudes necessary to become an effective citizen by providing diversified curriculum and experiences."
---
• Did you know that over 86% of Nebraska Public High School students took the ACT in 2014? Their average composite score of 21.7 is the HIGHEST IN THE NATION for the 17 states that had 80% or more of their students taking the ACT! (http://blog.prepscholar.com/act-scores-by-state-averages-highs-and-lows)
---
---
**Forms needed for Sports Physicals**
---
--------------------------------------------------------------------------------
---
REQUEST FROM OUR SCHOOL NURSES:
If you know that your child has asthma or uses an inhaler / nebulizer treatments when needed, please contact the school nurse and make arrangements to have these treatments at school to help prevent complications and provide care quickly.
Check out this awesome video - YHS College Fair!!!
Thanks to York News-Times!!!
Click Here!
---
---
York Public Schools Foundation
At YPS, we are working hard every day to end bullying! Check out this awesome video that some YMS students made in Mr. Maltsberger's class. So proud of our staff and students who are showing kindness to others!

CLICK HERE FOR VIDEO
---
York Public Schools
1715 N. Delaware Ave.
York, NE 68467
TEL (402) 362-6655 x 4
FAX (402) 362-6943